When South Australian-based Dairy Farmer Nick Mignanelli's grandparents moved to Australia from Italy in the 1950s they had big dreams. After years of hard work, they purchased their first block of land in 1960 and the rest, as they say, is history. 
Fast forward to 2023 and the family's dairy farm - Verde Valley in Hindmarsh Tiers, South Australia - is thriving thanks to their grandson's innovative thinking.
As a recipient of Woolworths Group's Dairy Innovation fund, Mignanelli used the funds to improve the efficiency of herd health and milk production on the family farm, purchasing and installing automated cup removers, rumination collars and more.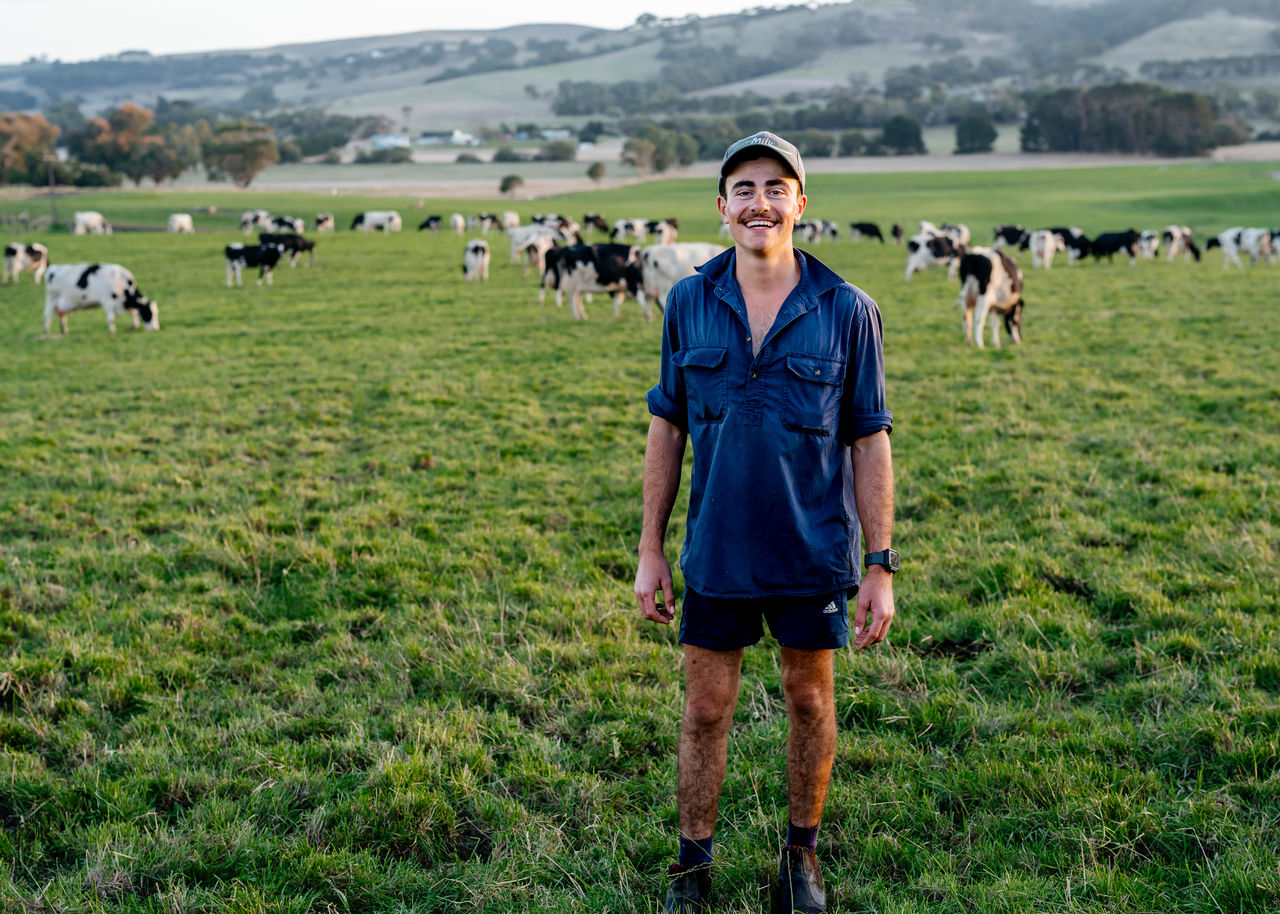 Nick Mignanelli
"
It was one of the best days of my life.
"
says Mignanelli on receiving the funding. "The first thing we invested in was rumination tags for our cows. Essentially, it's like having a person monitor every cow's behaviour every half an hour. Being able to monitor rumination and cow health and not necessarily be in the paddock, physically monitoring it, is life changing.
"The grant also helped us to put in cup removers in the dairy," he adds. "Having automatic cup removers is going to make a big difference on teat damage. It also improves consistency, reduces labour, and improves the safety of the staff and myself because there's less cow-to-human contact." 
Mignanelli, who has been helping his family on the farm since he could walk, says without the funds none of this would have been possible, adding that he also used the money to purchase an auto wash and extend the dairy. 
"For me, it's all about setting the farm up to be more sustainable for the future," he says. "So trying to set it up for that next generation, whether it be my blood or someone else's."
Read our Sustainability Report 2023 here